Line Up
Tsuyu no moto
Shirodashi
Dashi
Katsuobushi
Furikake
Vegan products
Other
Tsuyu no moto
About product

Concentrated soup base.
To bring out 100% of good flavor of the katsuobushi (dried skipjack tuna) flakes, Ninben created Tsuyu no moto using a well-balanced soy sauce and our original manufacturing method.
It can be used for a wide variety of dishes such as noodle soup, dipping sauce for tempura, simmered dishes, rice bowls, or you can make your Japanese dressing.
Package

300ml, 360ml, 500ml, 600ml, 1000ml, 1800ml
Shelf life

1 year (*360ml, 600ml : 1.5 years)
Contains

Soybean, Wheat*
*Based on allergenic substances information of Japan
English labels

360ml 1000ml 1800ml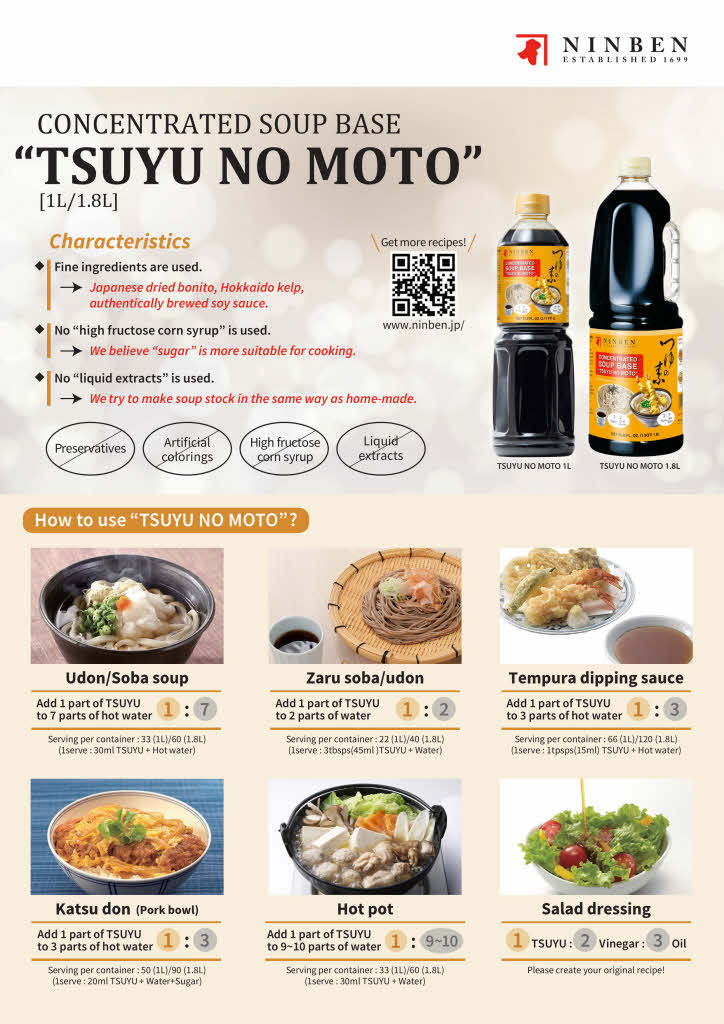 See more products in Japanese
Tsuyu no moto Recipe