Seasoned baked okra
オクラの焼き浸し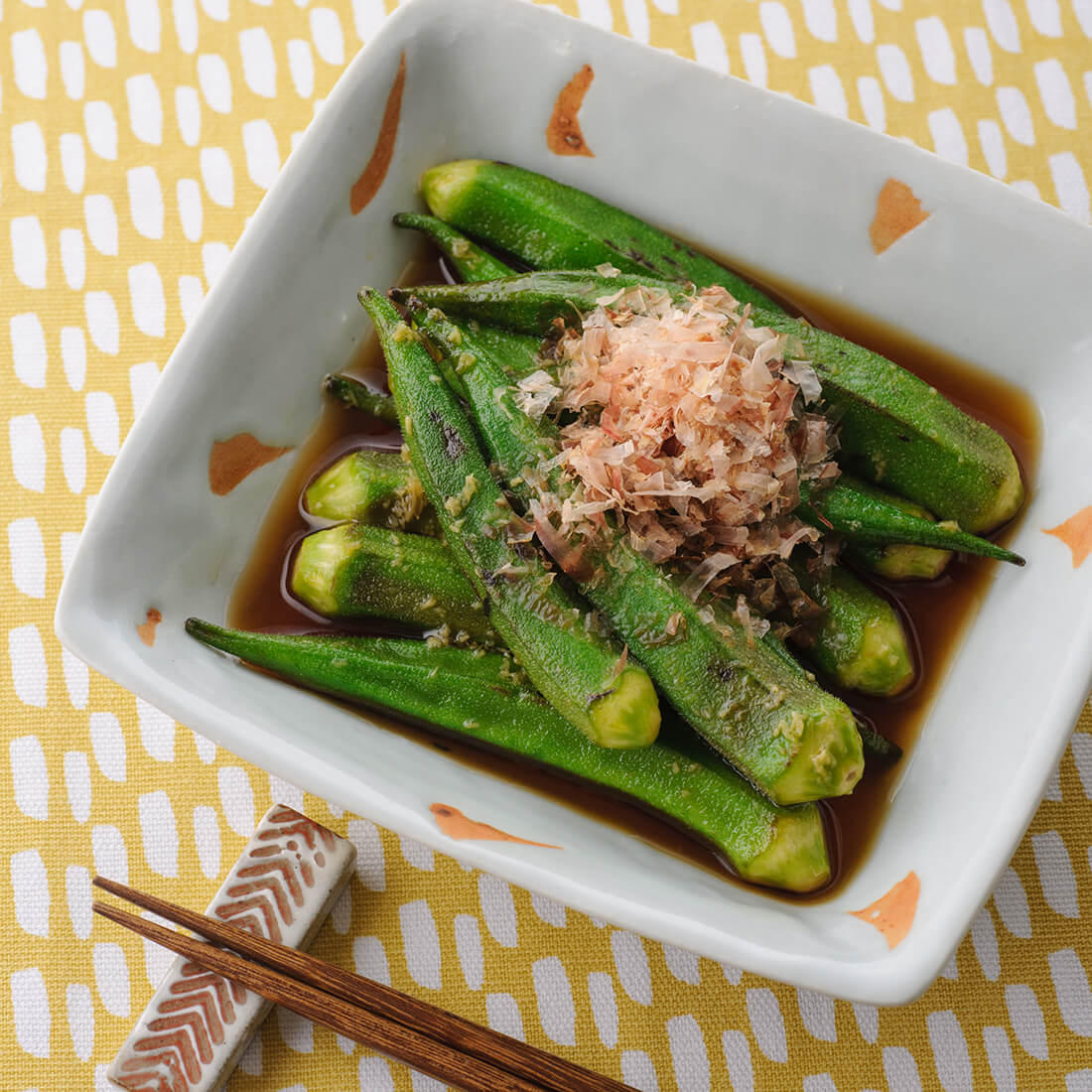 Ingredients (2〜3 Servings)
・50ml … NINBEN "Tsuyu no moto"
・100ml … Water
・1 tbsp … Vinegar
・1 tsp … Olive oil
・1/2 … Ginger(grated)
・20 … Okra
・A pinch of salt and dried bonito flakes
Method
Warm the olive oil in a pan and add the prepared okras.
Stir-fly ① until it gets baked and tendered.
Mix A in a bowl and add ②. Cover the bowl with a plastic wrap and put it in a fridge for 10 mins.
When ③ gets condensed, turn off the heat and put the white sesame oil and chili oil evenly.
Serve ③ on a plate and put the dried bonito flakes.