Tan tan soy milk noodles
豆乳坦々うどん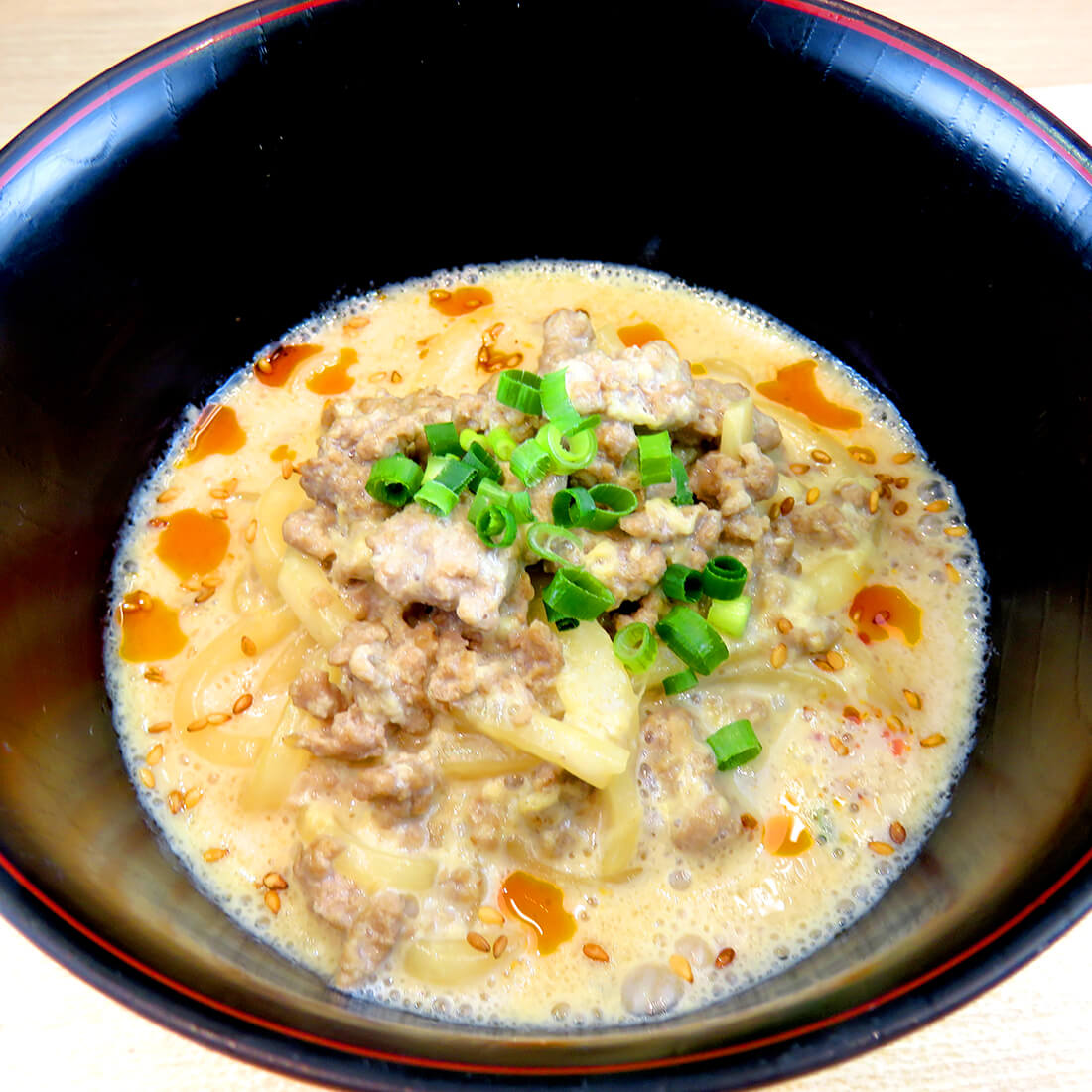 Ingredients (1 Serving)
・〈A〉70ml…NINBEN "Tsuyu no moto"
・〈A〉300ml…Soy milk (non sugar)
・130g…Minced meat
・Suitable amount…Sesame oil
・Optional…Garlic (finely chopped)
・Optional…Ginger (finely chopped)
・1package…Frozen udon noodle
・Optional…Chili oil
・Optional…Green onion (finely chopped)
・Optional…Sesame
Method
In a pot, warm sesame oil and add garlic and ginger.
When the garlic turns brown, add minced meat.
When the meat is cooked, add A in it.
When the soup is warmed, put the frozen udon noodles in it.
Serve it in a bowl when the noodles are defrosted.
Garnish with green onion and chili oil.