Ajitama
(Seasoned egg)
味玉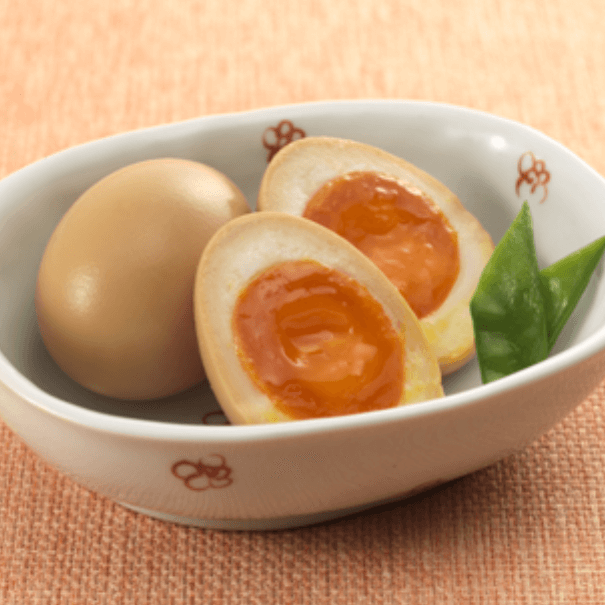 Ingredients (3 Eggs)
・3…Egg (Take them out from the fridge before use)
・★100ml…NINBEN "Tsuyu no moto"
・★50ml…Water
Method
Lower eggs gently into the boiling water and wait for 7 minutes.
Meanwhile, prepare the bowl with ice and water.
Transfer the boiled eggs to the ice bath and cool them for 3 minutes.
Peel the eggs and put them in a zipper bag with ★.
Wait for half a day in the fridge.