Sukiyaki
すき焼き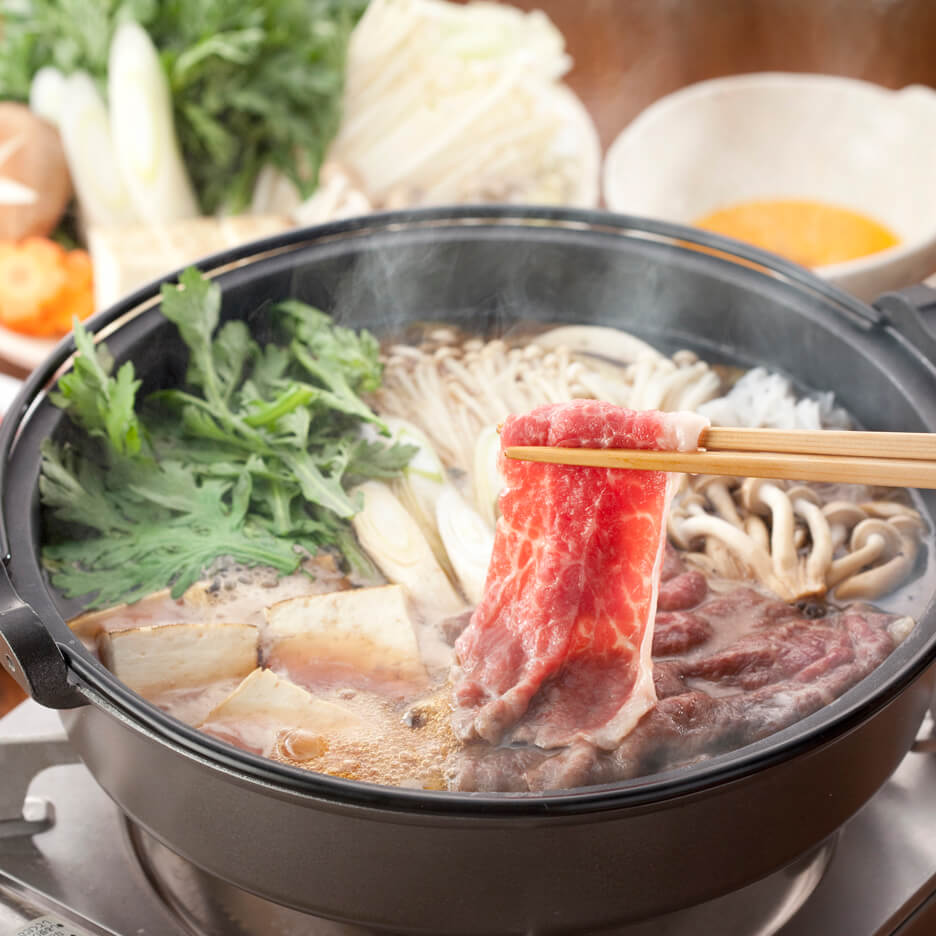 Ingredients (2 Servings)
・250g…Thinly sliced beef (chuck)
・1/2package(150g)…Broiled tofu
・1/2package(100g)…Shirataki noodles
・1/8head(250g)…Chinese cabbage
・1/2bunch(100g)…Shungiku (garland chrysanthemum)
・1/2stalk(50g)…Green onions
・4(60g)…Shiitake mushrooms
・1/2package(50g)…Enoki mushrooms
〈Sukiyaki sauce〉
・100ml…NINBEN "Tsuyu no moto"
・50ml…Water
・2~3Tbsps …Sugar
Method
Cut sliced beef and broiled tofu.
Boil shirataki noodles and cut them into bite-size pieces.
Cut chinese cabbage and shungiku into large pieces.
Slice green onions diagonally.
Discard the shiitake stem and the enoki stem and loosen enoki mushrooms.
Warm the sukiyaki sauce in a pot or a large pan and add the ingredients.
Once the ingredients is cooked, please start enjoying them!