Grilled daikon radish
in sesame flavored broth
焼き大根のごまお浸し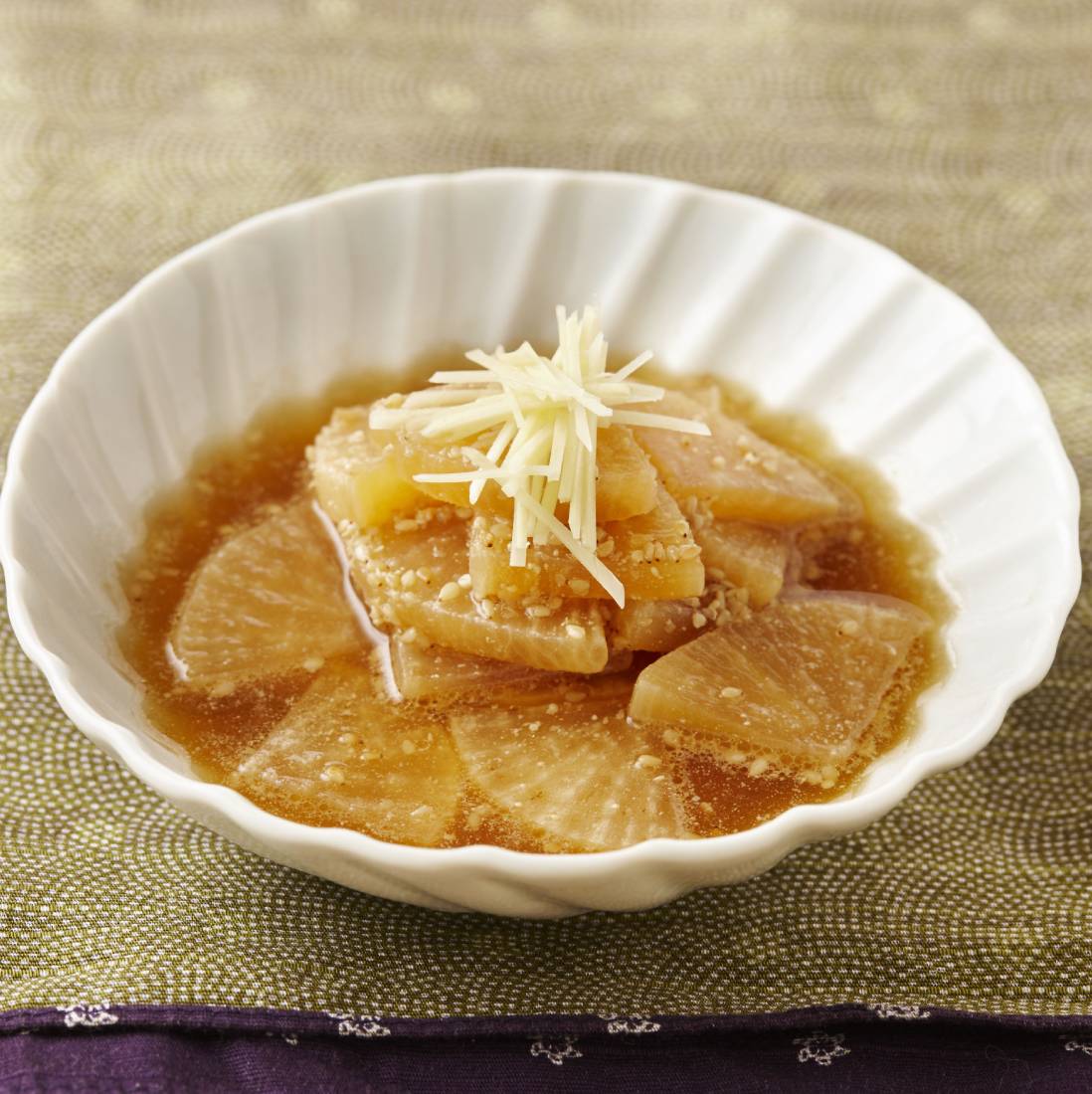 Ingredients (2 Servings)
・〈A〉2 Tbsp …NINBEN "Kombu tsuyu no moto"
・〈A〉100ml…Water
・〈A〉1Tbsp…White sesame paste
・〈A〉1Tbsp…Ground white sesame
・1/8…Daikon radish
・1/2 clove…Ginger
・1Tsp…Sesame oil
Method
① Peel the daikon radish and cut into 7mm thick quarter-rounds.
Peel the ginger and cut it into thin strips. Mix A in a bowl.
②Heat sesame oil in a pan, grill daikon radish until it becomes brown and cooked.
③Soak ② in A and leave it for more than 10 minutes.
④Serve ③ on a plate and garnish with ginger.
Done!