Kimpira
きんぴら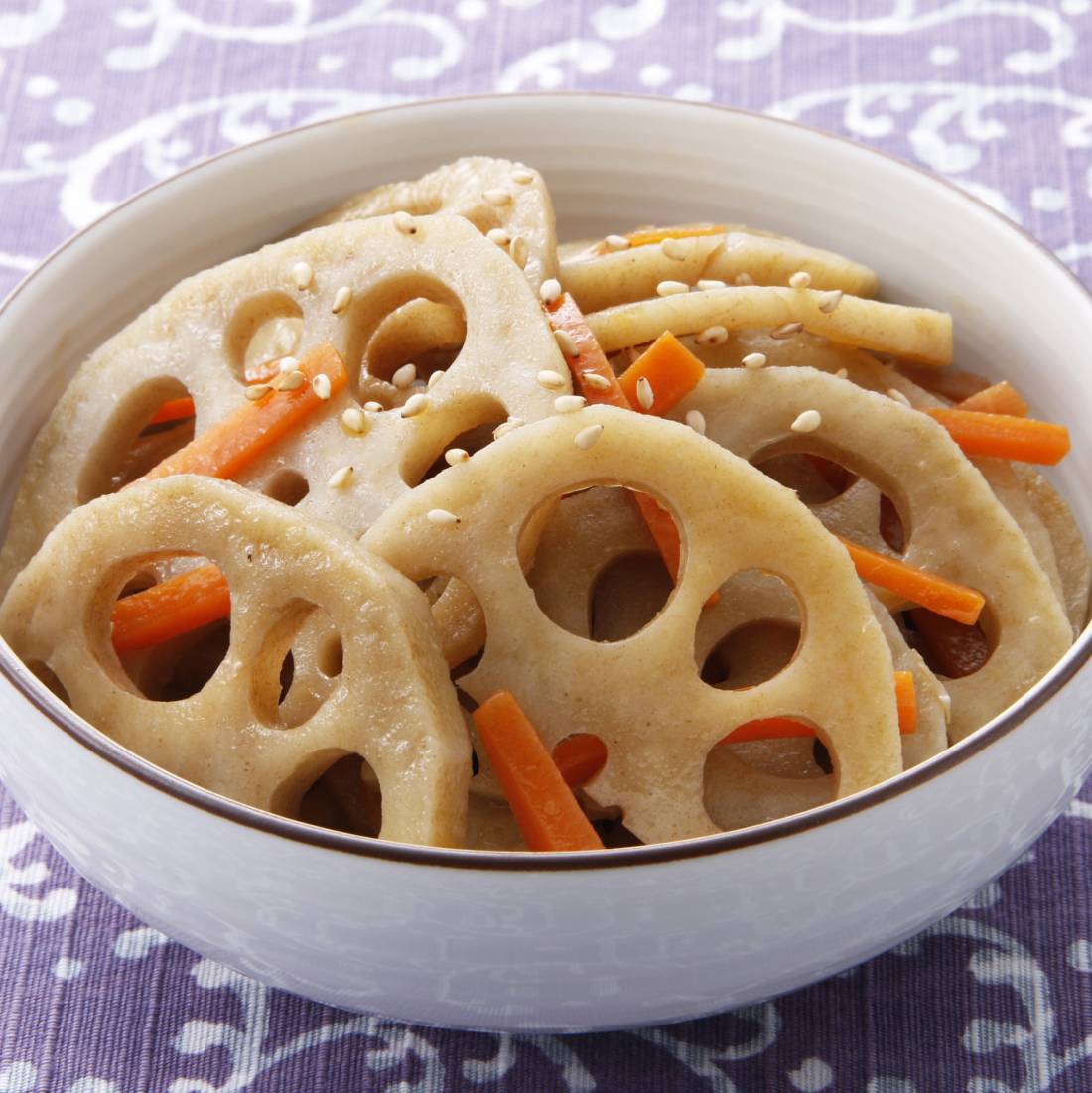 Ingredients (3〜4 Servings)
・1/2…Carrot
・200g…Lotus root
・2Tbsp…Sesame oil
・3Tbsp…NINBEN "Kombu tsuyu no moto"
・Optional…Sesame
Method
①Cut carrot into stripes of 4cm.
②Cut lotus root into 5mm thick slices or half-moon slices.
Soak it in vinegar water (*not included) and drain it well.
③Warm sesame oil in a pan on medium heat, stir-fry ① and ②.
④When the lotus root gets transparency, add NINBEN "Kombu tsuyu no moto".
Stir-fry until moisture disappears.
⑤Put it in a bowl and garnish with sesame (optional).
Done!
Memo
Kimpira is Japanese stir-fried lotus root and carrot
This is taste of Japanese mom's cooking