Toshikoshi soba
年越しそば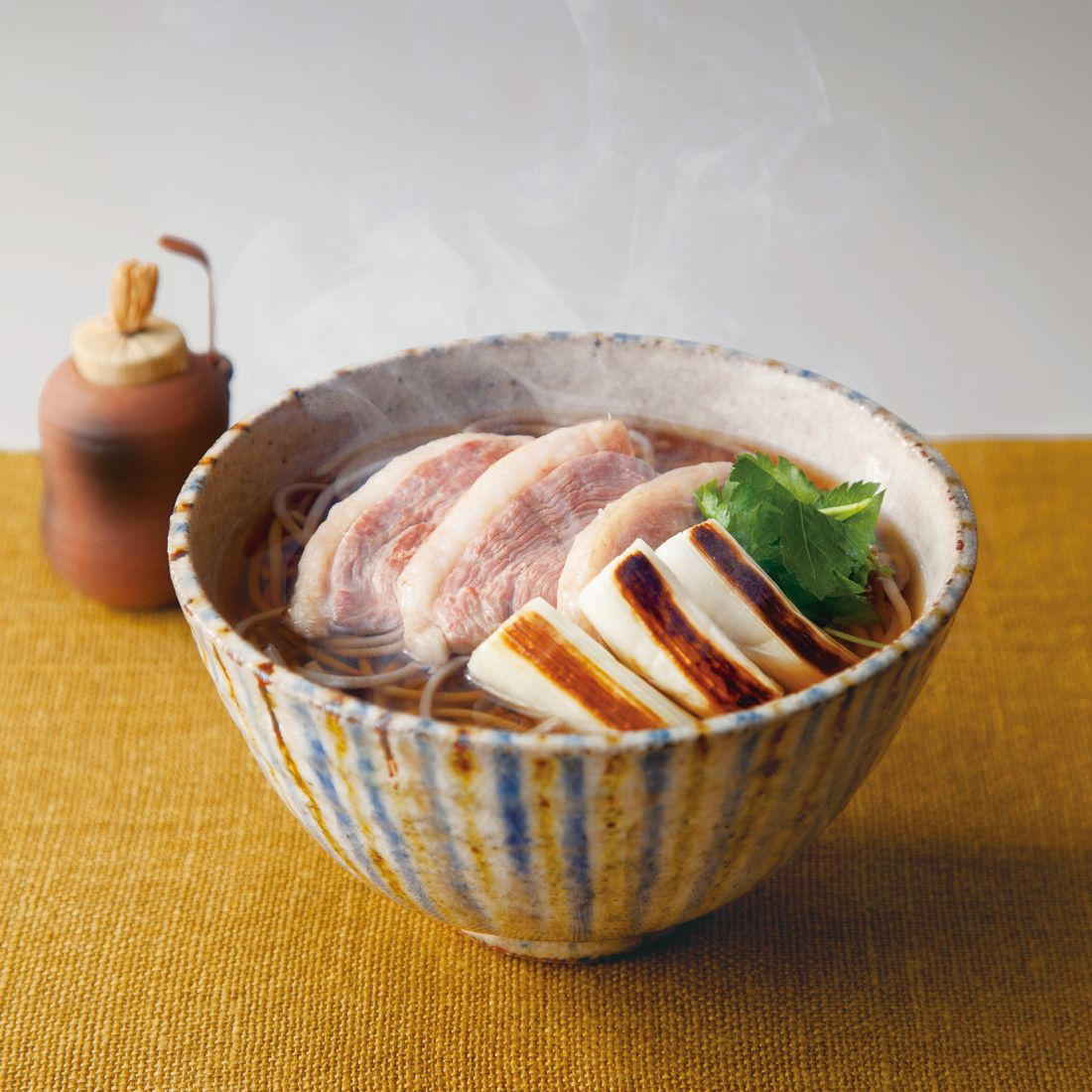 Ingredients (2 Servings)
・〈A〉100ml…NINBEN "Tsuyu no moto"
・〈A〉700ml…Water
・200g…Soba noodles
〈The examples of the addition〉
・6slices…Duck meat
・1/2stalks…Green onions
・Optional.…Mitsuba, Japanese persley
・Optional…Nanami togarashi (seven flavor chili pepper)
Method
①Cut green onions into 4 cm, and grill it until the surface gets burned.
 Grill duck meat until the surface turns brown.
 Prepare soba noodles, following the package instruction, and drain it well.
②Boil A in a pot, and add duck meat and green onions.
 Turn off the heat just after boiling.
③Serve soba noodles in a bowl, pour ② on it and garnish with mitsuba.
Done!
Memo
Toshikoshi soba is a hot soba noodle soup traditionally eaten on New Year's Eve.
We eat it to wish for a long lasting life.
Please enjoy toshikoshi soba with your favorite toppings!