Vegan tantan ramen
ヴィーガン担々麺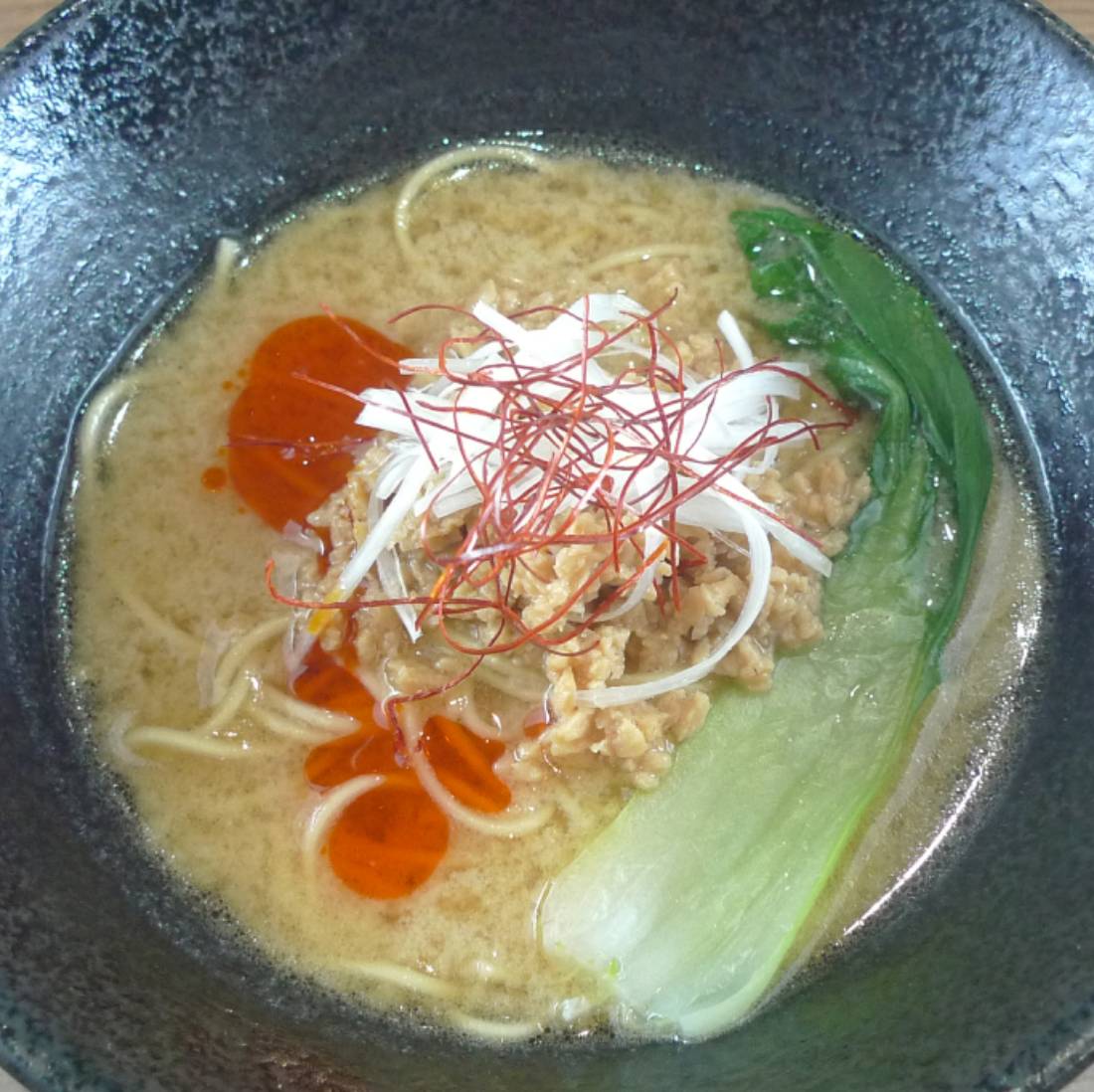 Ingredients (1 Serving)
・〈A〉50ml … NINBEN "Kombu tsuyu no moto"
・〈A〉300ml … Vegetable stock
(This time, we made stock from carrot, onion, tomato, cabbage, celery.)
・〈A〉1 tbsp … Sesame oil
・〈A〉50ml …Soy milk (Unsweetened)
・〈A〉2 tbsps…White miso
・As much as you like… topping of your choice
(Seasoned soy mince, thinly sliced leek, boiled bok choy,
red chili and chili oil are used here.)
Method
①Mix A ingredients and warm it.
②Prepare your favorite noodles and garnish with your favorite toppings. Done!
Memo
How to make seasoned soy mince
Ingredients
・Soy mince
・★3 tbsps …"Kombu tsuyu no moto"
・★3 tbsps …Water
・★Optional…Shredded garlic
・★Optional…Shredded ginger
Method
①Soak dried soy mince in hot water for 10 mins and drain it well.
②On a medium heat, sti-fry ① with ★ for 5-10 mins.
Done!