Shabu shabu
だししゃぶしゃぶ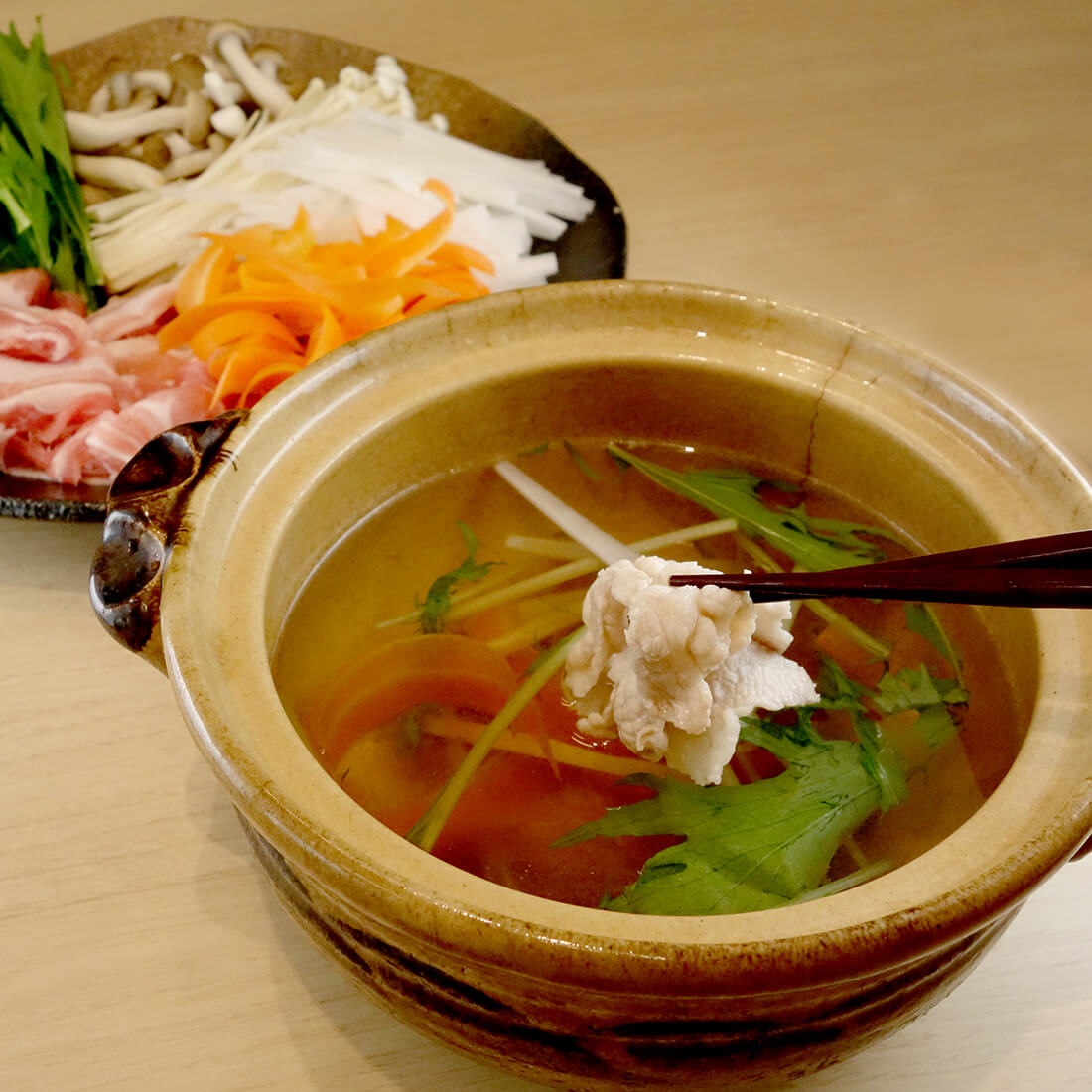 Ingredients (2 Servings)
・〈A〉100ml…NINBEN "Shirodashi"
・〈A〉900ml…Water
・200g…Pork belly (thinly sliced)
・As much as you like…Ingredients of your choice
(Daikon radish (finely sliced), Carrot (finely sliced), Mizuna green, mushrooms)
Method
Prepare the ingredients of your choice.
In a pot, mix A and warm it.
When the soup is warmed, put ① little by little.
When ③ is cooked, dip meat quickly in a soup and enjoy it with other ingredients. Done!
*This dashi soup has rich umami.
Please try it first without adding any sauce.