Oden
おでん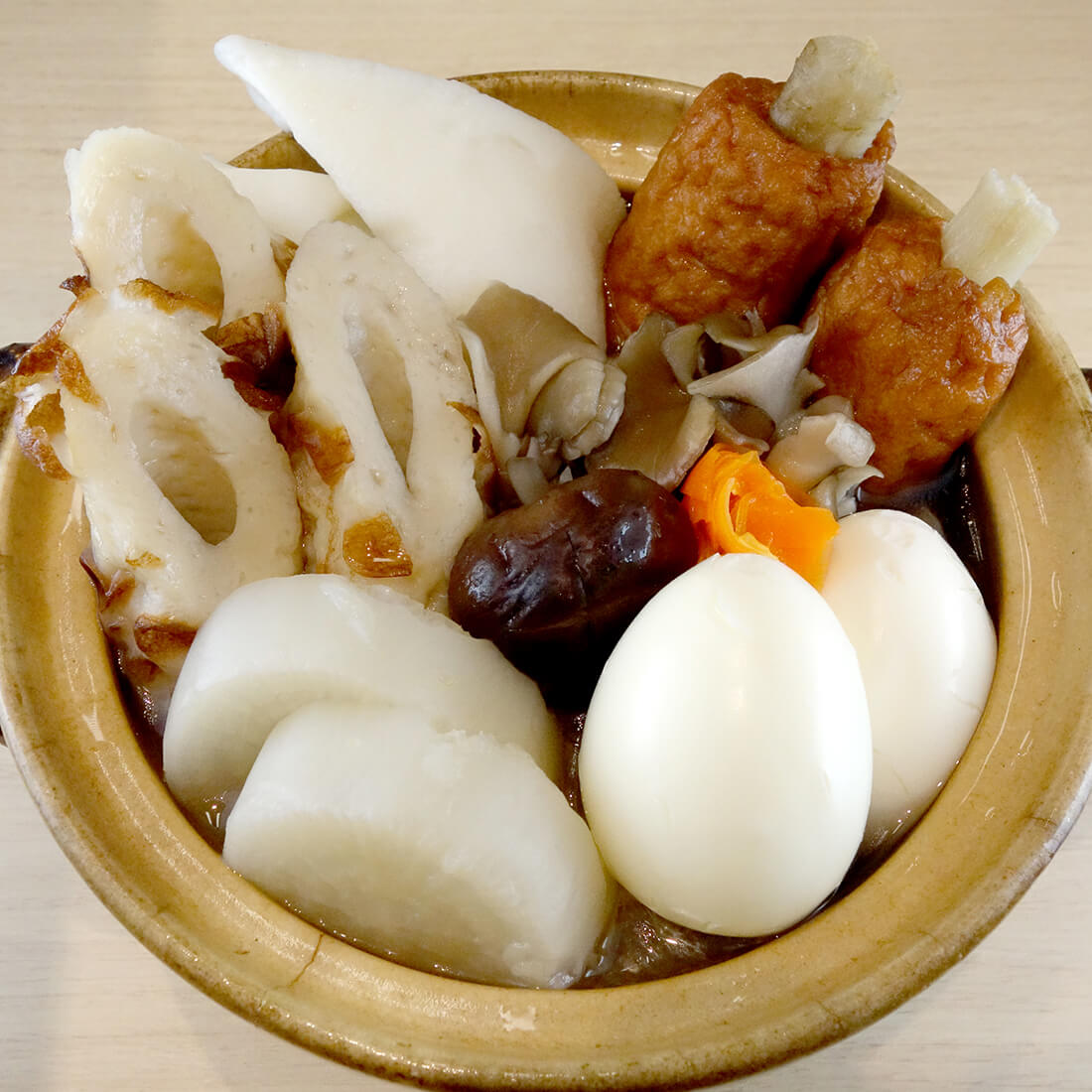 Ingredients (2 Servings)
・〈A〉60ml…NINBEN "Shirodashi"
・〈A〉700ml…Water
・1/2…Daikon radish
・As much as you like…Ingredients of your choice
(Boiled egg, Hanpen (fish cake), Cabbage, Octopus, Konjac, etc.)
Method
Cut daikon radish into 2cm wedges, put them in a ziploc and freeze it at least for 30 minutes.
In a pot, mix A and frozen daikon radish. Warm it with a lid on high heat.
When it boils, add other ingredients of your choice and turn it on low heat. Wait for 20 – 25 minutes.
*Put hanpen just 3 minutes before turning the heat off.
Done!