Fukagawa meshi, steamed rice with clam
深川めし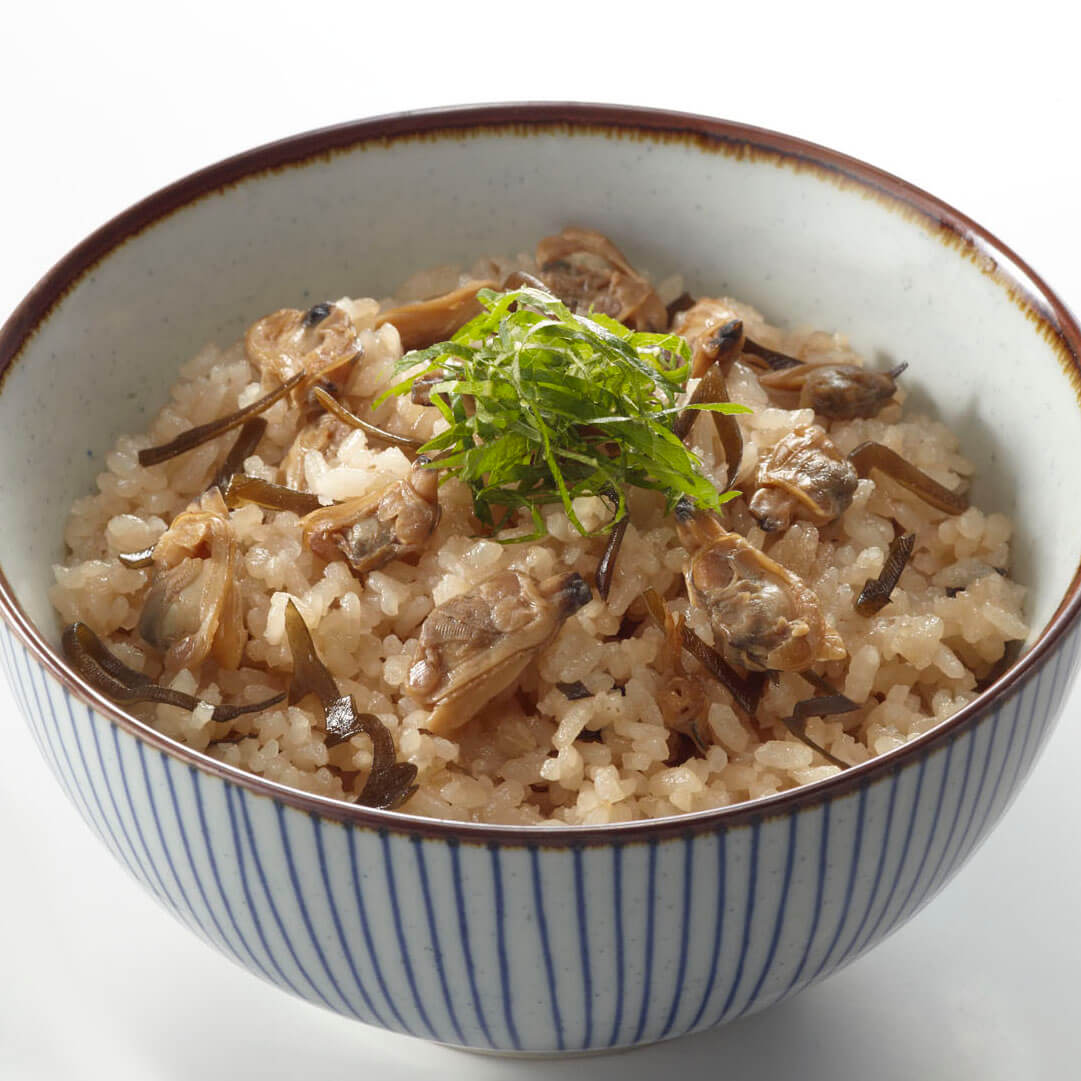 Ingredients (2〜3 Servings)
・40ml … NINBEN Shirodashi
・300g … Clams(sand cleaned)
・2 tbsps … Cooking sake
・1 tbsp … Soy sauce
・1/2 pieces … Ginger
・2 cups … Rice
・Spring onions and kelp as you like
・Toppings like sliced spring onions and ginger
Method
Boil the clams, cooking sake, and soy sauce with a lid on a pot until the clams open the mouth.
Add the rice, broth of ①, NINBEN Shirodashi and sliced spring onions in a rice cooker. Then pour water until the line of the cooker.
When the rice cooked, put clams removed from the shell and thin sliced ginger, and mix well.
Serve ③ on a rice bowl and put toppings like sliced ginger or shiso leaves.